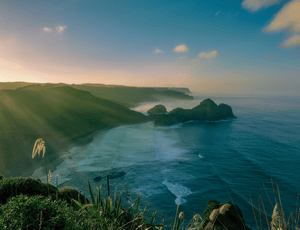 From the mesmerizing hues of the Mediterranean Sea to the blanket of sunny skies above fruitful vineyards, Azureau (pronounced: Ah-zoo-roh) takes its name from the striking shade of Azure. Wonderfully bright and uplifting, the colour symbolizes trust, responsibility, and loyalty.
Azureau's philosophy has always been to curate a spectacular portfolio showcasing the crème de la crème of global wines and spirits. 
Whether introducing exciting wines from up-and-coming regions or iconic brands from the world's greatest, we remain constant in our pursuit to deliver quality and value. From our products to our carefully considered blogs, everything we do is to solidify the connection and maintain loyalty with our customers and clients.
Today, we have an impressive lineup of beverages from wineries and distilleries in more than 10 countries. All of which have continuously won the approval of wine critics across the globe, as well as our very own Azureau customers.
Our Story
At Azureau Wines & Spirits, we believe that "Inspiring Loyalty" is the basic principle on which all businesses should be built. In everything we do, from the quality of our products to their price and presentation, we seek to meet or exceed client expectations.  
Company founder, Dan Rabinovitch, learned the value of this credo from his years as a marketing manager at Vincor where he managed the Jackson-Triggs and Inniskillin brands. "I learned this business at the feet of giants in Canadian wine sales. Pioneers like Don Triggs, Allan Jackson, and Donald Ziraldo understood how competitive this business is and how we have to over-deliver every day to keep our clients happy," explains Rabinovitch.
Great wines and spirits are a passion at Azureau. Our team is dedicated to finding new wines that delight, inspire, and intrigue while maintaining consistency of style and quality. We have an extensive vetting process that involves tasting key wineries with our network of trusted Toronto sommelier-buyers. Once we're satisfied with their performance, only the finest products make it onto our shelves and into your glasses.