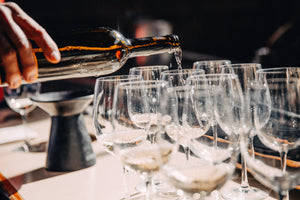 Negroni Five Ways: featuring giulio cocchi
Recently named the World's Top Trending Brand by Drinks International, Cocchi sets the bar for classic Italian cocktailing. Hosted by winery principal Giorgio Bava, this evening on the 1741 patio features live music, delicious canapés, and an unforgettable experience for Negroni enthusiasts.
This event is being held at our event space, 1741, Senses of Place. Head to 1741.ca for more events.